Oil prices fell nearly $2 a barrel on Thursday (23), after another round of comments from Federal Reserve Chairman Jerome Powell stoked concerns that raising the U.S. interest rate could slow economic growth.
Brent crude closed at $110.05 a barrel, retreating $1.69, or 1.5%. U.S. crude (WTI) closed at $104.27 a barrel, down $1.92, or 1.8%.
Powell said the Fed's focus on containing inflation is "unconditional" and that the labor market is unsustainably strong, comments that stoked fears of more interest rate hikes.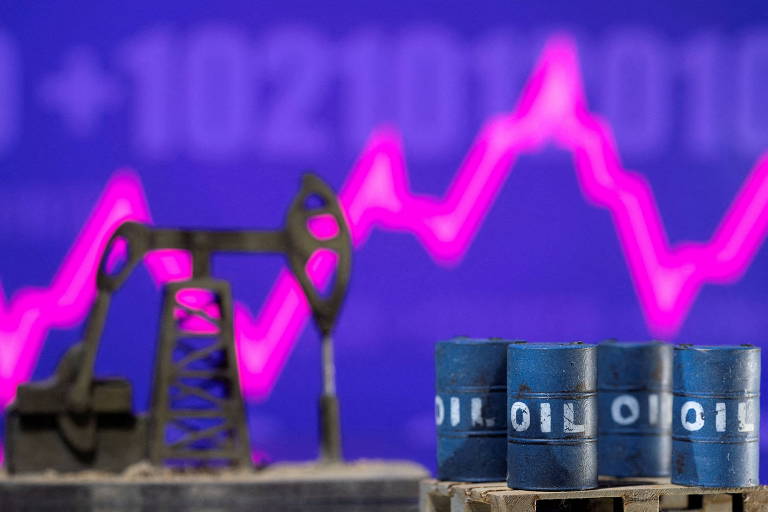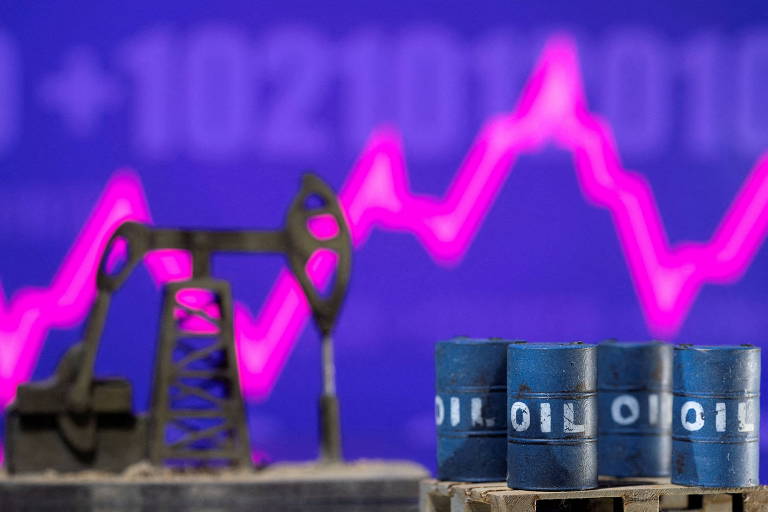 Depiction of oil pump and barrels in front of chart showing rising prices – Dado Ruvic – Feb.24, 2022
In addition, high gasoline prices may be starting to dampen demand, said Robert Yawger, director of energy futures at Mizuho in New York.
"That has definitely entered the conversation," Yawger said, adding that he believes gasoline still has room to rise. U.S. retail prices are currently averaging $4.94 per gallon, about $0.10 low from the peak, according to the AAA motorists club.
OPEC and allied producing countries, including Russia, are likely to follow a plan of accelerated production increases in August in hopes of lowering oil prices and inflation, as U.S. President Joe Biden plans to visit Saudi Arabia, sources said.